Nintendo Switch Top 10 Games 2023
Are you a gaming enthusiast looking for the next big thing to add to your Nintendo Switch collection? With 2023 just around the corner, it's time to start preparing for what's to come.
In this post, we've compiled a list of the top 10 most anticipated Nintendo Switch games set to release in 2023.
Whether you're into action, adventure, or RPGs, there's something here for everyone. So, let's dive in and explore the exciting world of Nintendo Switch games coming in 2023!
1. Nintendo Switch: Still the Best Gaming Console in 2023
The Nintendo Switch is still considered the best gaming console in 2023, even with the release of new consoles like the PS5 and Xbox Series X. It boasts a world-class library of games that are varied and deep, offering something for everyone.
The Switch is also the most accessible console on the market, making it easy for gamers to get their hands on.
One of the highly praised games for the Nintendo Switch in 2023 is The Legend of Zelda: Tears of the Kingdom. It is considered a brand new game, with multiple quality of life improvements and revolutionary departures. Critics say that it is another slam dunk and may even surpass Breath of the Wild as one of the best video games ever made.
Another game that received a remaster in 2023 is Metroid Prime. It was first released in 2002 and was considered a game ahead of its time. With the upgraded visuals and all-new controls, it is still an excellent game to play. Critics claim that it is one of the greatest video games ever made, and it is exciting to experience it again.
For lovers of traditional adventure games, the game Scarlet and Violet is worth checking out. Although it struggles on the aging Nintendo Switch hardware, it is still considered one of the best games to play on the console. Meanwhile, Mario + Rabbids Sparks of Hope is a turn-based strategy game that outperforms its predecessor in almost every way.
Splatoon 3 is also a highly recommended game in 2023. The series has been a fan favorite since day one, and it remains so with the latest sequel. The high concept of the game is still intoxicating, and the game is perfect for those who want to enjoy a fun and vibrant shooting game.
Nintendo has also released new technology to encourage physical activity, such as Ring Fit Adventure. This game allows players to gamify exercise, letting them work out from home and make the entire experience feel like a fun casual RPG. It proves that even exercising can be fun and can offer a serious workout from the comfort of one's home.
In conclusion, the Nintendo Switch is still the gaming console to beat in 2023. With its world-class library of games and accessibility, gamers have numerous choices on what to play. From classic adventure games to turn-based strategies, the Switch offers a little something for everyone. Certain games like The Legend of Zelda: Tears of the Kingdom and Metroid Prime received remasters and are still considered some of the best games ever made. Meanwhile, new technology like Ring Fit Adventure allows players to gamify exercising and make it more fun. [1][2]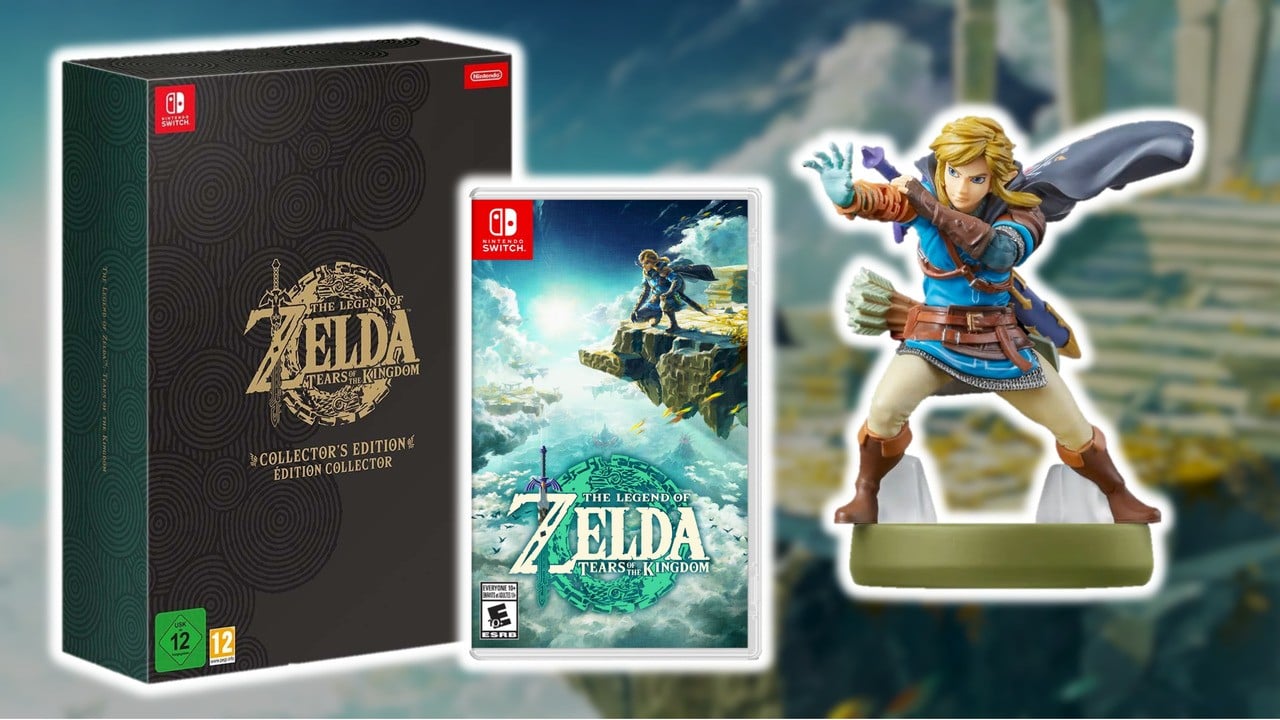 2. Legend of Zelda: Tears of the Kingdom – The Best Game of 2023
The Legend of Zelda: Tears of the Kingdom has been crowned as the best game of 2023 by both OpenCritic and Metacritic. Its top tier rating across the gaming community makes it an undeniable hit on the Nintendo Switch console. It has surpassed other highly-rated and popular games like Super Mario Odyssey and The Legend of Zelda: Breath of the Wild to gain the top spot. Its revolutionary gameplay, brand new content and quality-of-life improvements make it a game to remember. With an average score of 97.223 out of 100, it is undoubtedly the must-play game of 2023. [3][4]
3. Metroid Prime Remaster – An Exciting Blast from the Past
Metroid Prime Remastered is the ultimate blast from the past that delivers an exciting gaming experience. The game has been upgraded with modern graphics, controls and accessibility options that make it more enjoyable for players. It is a remake of the Gamecube classic that was released back in 2002. The updates have turned Metroid Prime Remastered into a striking example of how to update a classic title to suit today's audiences. Retro Studios deserves a lot of credit for the work they have done. [5][6]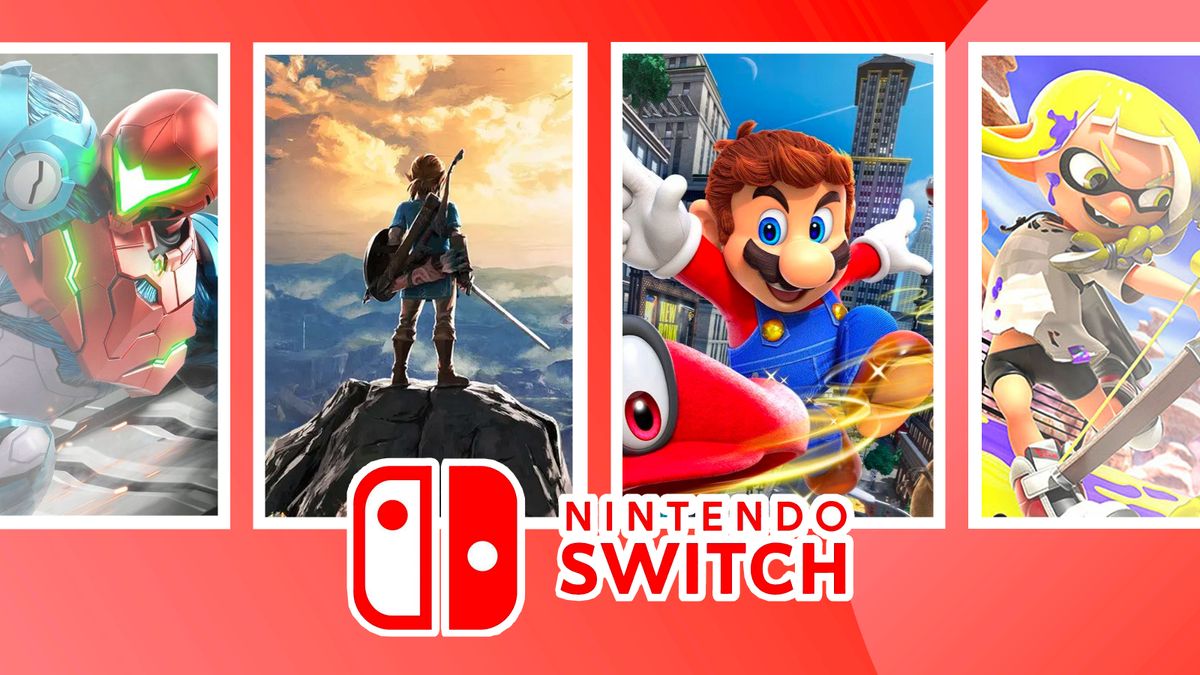 4. Super Mario Odyssey 2 – A Reimagined Classic
Super Mario Odyssey 2 is one of the best Nintendo Switch games of 2023. The game has taken the classic Super Mario game to a new level with its unique twist and turns. The gameplay is tightly refined, making it even more immersive than its predecessor. Players can now inhabit classic Super Mario creatures like Goombas and Chomp Chains with their living hat, which adds a new level of fun gameplay. With almost 1000 moons to collect, players will have plenty of adventure-filled hours with this game! [7][8]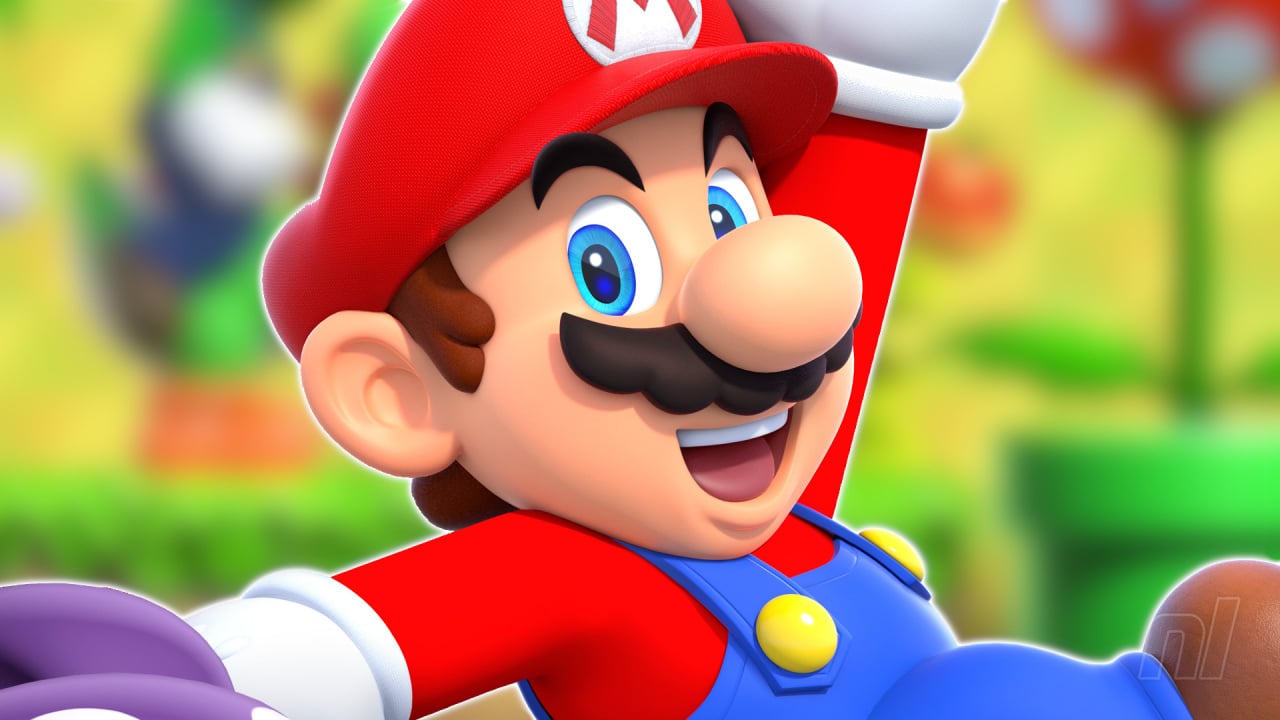 5. Breath of the Wild – The Game that Outsells Nintendo Switch
Nintendo Switch has released its final financial report for the fiscal year ending March 2023, giving an updated look at the top-selling games on the console. The report reveals a significant decline in hardware sales and software sales for the platform, with sales down by 22.1% and 9%, respectively. However, the report also shows that new releases, such as Kirby and the Forgotten Land, Mario Strikers: Battle League, and Nintendo Switch Sports, are selling well, with several games experiencing an increase in sales since the previous financial report.
One of the significant highlights of Nintendo Switch's top-selling games in 2023 is The Legend of Zelda: Breath of the Wild. The game continues to outsell the console, with a total of 29.81 million units sold worldwide as of March 2023. It remains a fan favorite, and its ongoing success reinforces its position as one of the most popular games on the console. The game's open-world design, captivating storyline, and engaging gameplay have endeared players worldwide, making it one of the most successful and critically acclaimed Zelda games to date.
Another top-selling game on the Nintendo Switch in 2023 is Mario Kart 8 Deluxe. The game continues to hold its number one spot on the top-selling list, improving from 52 million units to reach 53.79 million copies sold worldwide as of March 2023. The game's immense success can be attributed to its intuitive gameplay, vibrant and colorful graphics, and the variety of game modes it offers. Additionally, the game's impressive performance on the market indicates that fans can't seem to get enough of Mario Kart, and it remains an evergreen game that's worth playing even years after its initial release.
With over 125 million units sold worldwide, the Nintendo Switch remains a popular console among gamers worldwide. It boasts an extensive library of top-selling games that offer a wide range of genres and gameplay styles to cater to all types of players. The top ten best-selling games on the console in 2023 remain largely unchanged from the previous financial report, with Mario Kart 8 Deluxe, Animal Crossing: New Horizons, and Super Smash Bros. Ultimate continuing to dominate the charts. Of note, the Sales figures for Pokémon Scarlet and Violet beat many long-standing titles. [9][10]
6. Pokémon Arceus – The Ultimate Mastery of Pokémon Games
Pokémon Arceus is the newest game in the Pokémon franchise for the Nintendo Switch, released in 2022. It is an open-world action RPG set in ancient Sinnoh, featuring a brand-new storyline and gameplay mechanics. In Pokémon Arceus, players can capture, train, and battle with a variety of Pokémon, while also exploring the vast region of Sinnoh.
Players can take on the role of a Pokémon trainer and embark on a quest to fill out the first Pokédex, using a special device called the Rotom Phone. The game features a new crafting system where players can create their own items to aid them on their journey, including Poké Balls and healing items.
In Pokémon Arceus, players can also encounter new types of wild Pokémon, as well as ancient versions of Pokémon from previous generations. The game features an updated battle system where players can use special moves and abilities to defeat their opponents.
Overall, Pokémon Arceus is an exciting new addition to the Pokémon franchise, offering players a fresh take on the beloved series. With its vast open world, engaging storyline, and updated gameplay mechanics, it is sure to be a hit among both old and new fans of the franchise. [11][12]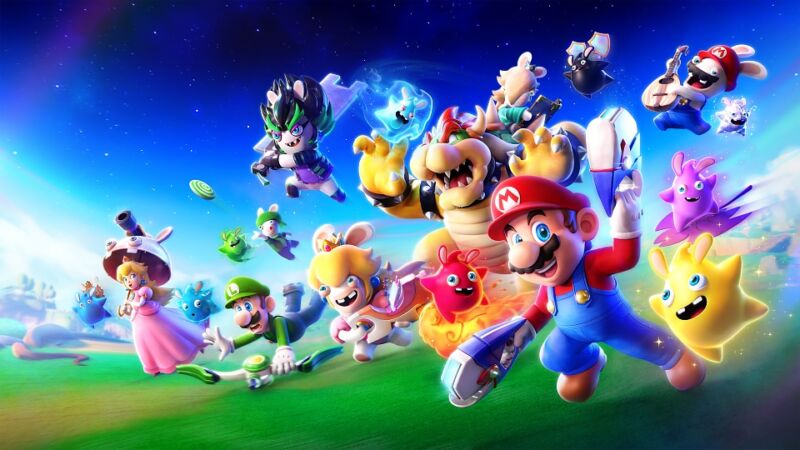 7. Mario + Rabbids Sparks of Hope – Best New Turn-Based Strategy Game
Mario + Rabbids Sparks of Hope is a turn-based strategy game that offers an exciting experience to players. It is considered one of the best new games released on the Nintendo Switch in 2023. The game outperforms its predecessor in almost every way and is perfect for younger audiences due to its gentle learning curve. Mario + Rabbids Sparks of Hope combines Mario's signature gameplay with the chaos and hilarity of the Rabbids.
The game features characters from the Mario and Rabbids franchises and takes players on an adventure through new and iconic worlds alike. It challenges players to save the galaxy from a mysterious enemy by strategically moving and using their various abilities. The game also includes cooperative play for two players.
Players control a team of three characters, each with their unique abilities, and upgrade their weapons and skills as they progress through the game. With each level, Mario + Rabbids Sparks of Hope presents players with increasingly difficult challenges that require them to use different strategies to overcome.
The game features a dynamic combat system that allows players to move freely on their turn without worrying about accidentally wasting a move. The battles are turn-based, which gives players the opportunity to plan their moves ahead and choose the best strategy to defeat their opponents. Additionally, the game's world is filled with secrets and puzzles that require players to use their problem-solving skills.
Mario + Rabbids Sparks of Hope is a fun, chaotic, and exhilarating game that offers engaging gameplay and hilarious moments. It is a combination of two iconic franchises and a must-play game for fans of both. The game is suitable for players of all ages and skill levels due to its gentle learning curve and cooperative play. [13][14]
8. Splatoon 3 – A Classic That Never Gets Old
Splatoon 3 is a highly anticipated game for the Nintendo Switch in 2023. The game is the third installment in the Splatoon series, which has become a classic for many Nintendo fans. Splatoon is an action-packed game that never gets old, and the third installment promises to bring even more excitement to the table. Fans of the series will be happy to know that the new game will bring back the beloved multiplayer mode, where players battle it out in a colorful and chaotic world. The addition of new weapons, gear, and levels will keep players engaged for hours on end. [15][16]
9. Ring Fit Adventure – The Gamified Exercise Experience
Looking a fun way to keep fit and healthy while indulging in your love for gaming? Look no further than Ring Adventure, the gamified exercise experience that will get you moving and sweating. With over 100 levels to explore, you can defeat enemies and overcome obstacles using real-life exercises like jogging, overhead shoulder presses, and yoga poses. Plus, you can earn experience points and collect ingredients to craft health-restoring smoothies, making your fitness journey even more rewarding.
Ring Fit Adventure is more than just a game – it's a way to make exercise fun and engaging. The game takes you on a fantastical journey through vibrant worlds, battling bodybuilding dragons and their minions through a series of exercise-based challenges. With gameplay elements inspired by role-playing games, you'll feel like a hero on a fitness quest, collecting items and leveling up as you work towards your goals.
One of the best things about Ring Fit Adventure is its flexibility. Whether you have just a few minutes to spare or want to commit to a longer workout, the game allows you to customize your routine to suit your needs. You can create a customized workout mixing exercises and mini-games that target specific muscle groups, or jump into a quick play mode for an on-the-go workout. No matter how you choose to play, Ring Fit Adventure is an exciting way to get your body moving and improve your fitness.
With its innovative use of the Ring-Con and Leg Strap accessories, Ring Fit Adventure offers a unique gaming experience that is both fun and physically challenging. The Ring-Con is a flexible ring that you squeeze and pull to perform a variety of exercises, while the Leg Strap tracks your lower body movements to ensure that you get a full-body workout. Together, these accessories create an immersive and engaging experience that is unlike anything else in the gaming world.
Whether you're a seasoned gym-goer or just starting out on your fitness journey, Ring Fit Adventure is a great way to get active and have fun. Designed to gamify exercise and make fitness more enjoyable, this game offers a unique and engaging way to get your daily dose of physical activity. So if you're looking for a fun and effective way to stay fit and healthy, why not give Ring Fit Adventure a try? You might just be surprised at how much you enjoy it. [17][18]